by Barbara Yoffee, M.S.ED, advisor at the Rachel Carson Landmark Alliance, Sense of Wonder/Wild Contest
The real wealth of the nation lies in the resources of the earth: soil, water, forests, minerals and wildlife. To utilize them for future generations requires a delicately balanced and continuing program based on the most extensive research.
Those words ring as true today as they did when Rachel Carson wrote them in a 1953 Washington Post Letter to the Editor.
The marine biologist and conservationist took any opportunity to teach all ages about the wonder and beauty of the living world.
In her book,
The Sense of Wonder
, she wrote that the greatest gift to a child is "a sense of wonder so indestructible that it would last throughout life." However, to keep that inborn sense of wonder alive, a child "needs the companionship of at least one adult who can share it."
Keeping Carson's legacy alive, the Environmental Protection Agency (EPA) started The Rachel Carson Intergenerational Sense of Wonder Contest in 2006, which celebrates the intergenerational appreciation of nature in photos, essays, song, poetry, mixed media and dance.
Entries are from an intergenerational team (youth and elder) of two or more people.
The EPA ran the contest for seven years until the Rachel Carson Landmark Alliance took it over. This is our third year sponsoring the contest.
The annual event is important to us because the RCLA's mission is to continue Carson's work of teaching all ages to appreciate nature.
That appreciation hits home with Carson's grand-nephew.
He was 20 months old, according to
The Sense of Wonder
, when his grand-aunt (considered to be the "mother of the environmental movement") took him down to the beach to hear the thundering waves as they threw handfuls of forth at them.
They laughed for joy together as the ocean and the dark night roared around them. When I met him several years ago, as a man in his 50s, he said he's still excited by the ocean.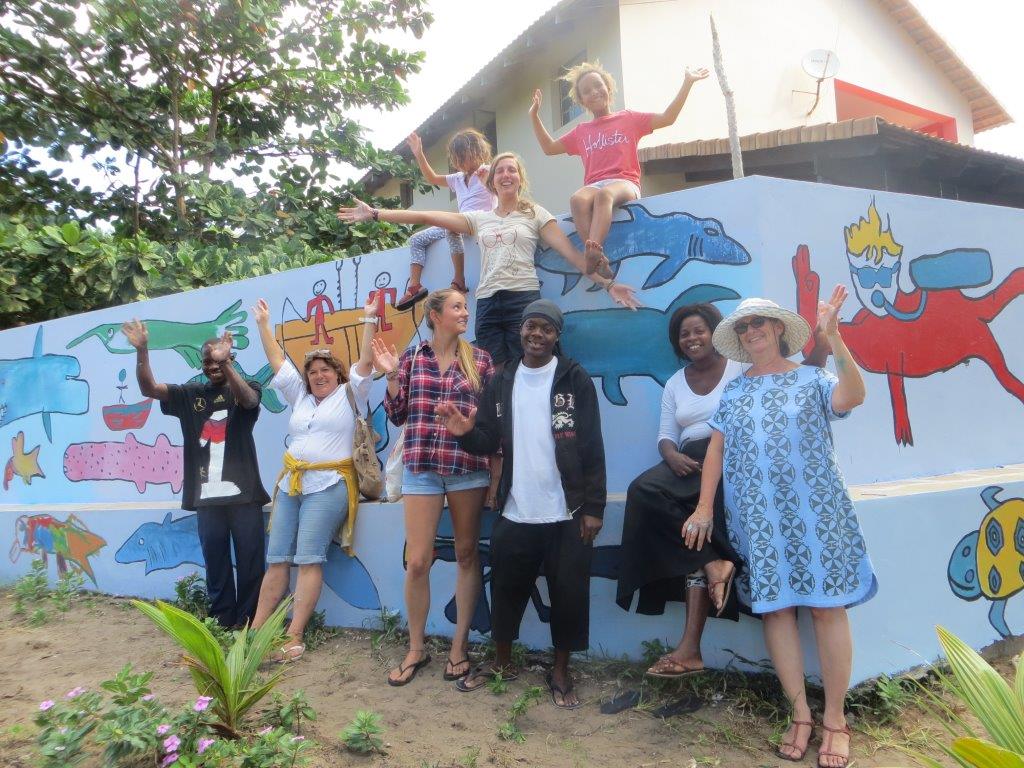 During our time of running the contest, we received a surprise entry in the artwork category. A large group of youth and their mentors in Mozambique worked together on a village project about life and sea animals.
They created a large mural and posted it in the village center for all to admire. Learn about our other winners on
our website
.
If you haven't read
The Sense of Wonder
, check it out and let it inspire you to express your sense of wonder with someone from another generation.