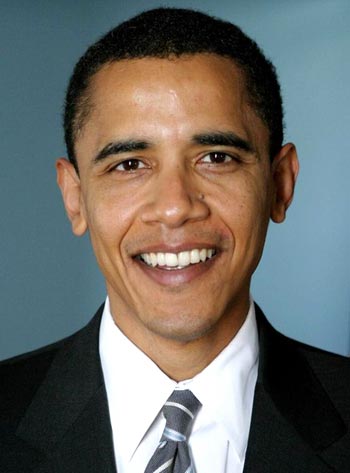 As Generations United celebrate Grandparents Day and honor the contributions of grandparents in children's lives, we are proud to announce the release of Grand Successes: Stories of lives well-raised. Grand Successes tells the stories of just some of the many successful individuals raised by their grandparents or other grandfamilies. Today we're featuring the story of President Barack Obama.
The President of the United States had a very close relationship with his grandparents during his childhood in Hawaii. The values grandparents instill in their grandchildren have great implications, and this could not be more evident than for the grandparents of the commander in chief of the country.
Obama's parents were married for only a short time after his birth. Obama Sr. was a native of Kenya, and returned to Africa while his son was still young. Obama's mother married a man from Indonesia shortly after her divorce from Obama Sr. and took her son with her to Indonesia. When Obama was ten years old, he returned to Hawaii and to his loving grandparents.
"Toot" (the affectionate nickname Obama had for his grandmother) and Stanley Dunham raised their grandson with love and sacrifice, even sending him to a prestigious school in Hawaii. Speaking about his grandmother, Obama said, "She's the one who put off buying a new car or a new dress for herself so that I could have a better life. She poured everything she had into me." Obama also credits his determination to his grandmother. "She's where I get my practical streak. That part of me that's hardheaded, I get from her. She's tough as nails." His grandmother helped support her grandchildren by working at a bank, at a time when far fewer women were in the workforce.
Toot passed away just two days before Obama was elected as President in 2008. A month prior to her passing, Obama had taken a respite from campaigning to visit with his ailing grandmother. Although Toot was not able to see her grandson "Barry" become the commander in chief of the United States, she undoubtedly was proud of all that he had achieved.
Perhaps this is why the First Lady's mother also lives in the White House. The President understands the importance of a relationship with a grandparent.
To read more inspiring stories of people raised in grandfamilies, download Generations United publication Grand Successes: Stories of Lives Well-Raised today!